I wanted to share my latest Twitter Chat, tonight from 5-6pm.

SHIMMER!
This SocialWebCafe Twitter Event is about shimmer eye shadow application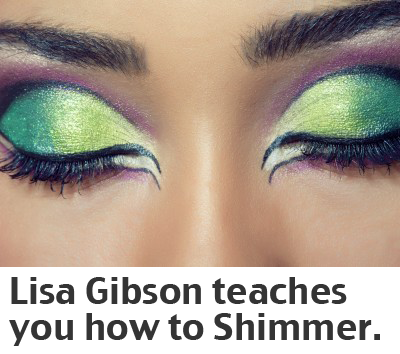 Join us to learn from Hollywood Studio Makeup Artist, Lisa Gibson. She will chat about how to apply shimmer eye shadow and truly glow for the upcoming holidays.
Got makeup questions? You've come to the right place. Join the #SocialCafe twitter chat any or all Thu evenings at 5p PST / 8p EST to ask those questions of Lisa Gibson.
Twitter Event Questions
Q1: Do you use shimmer eye shadow right now? If not, have you considered it?
Q2: How do you apply/blend your eye shadow? Do you vary it?
Q3: What products do you use for shimmer or non-shimmer eye shadow?
Q4: What do you think you will add to your shimmer eye shadow routine now?
This #SocialCafe event sponsored, in part, by our wonderful friends at:
Twitter Event Details
Date: 2012-12-06
Time: 5:00 pm PST
Hashtag: #SocialCafe